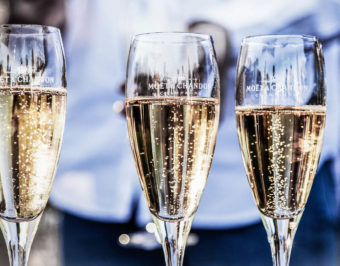 Event Planning on a Budget: The Ultimate Guide
July 13th 2022
We at Event Staff Scotland understand better than anyone how important events are to the people hosting them! Whether it's a personal celebration, a pop-up event to promote your business, or anything in between, we know just how important it is to be able to put your event's plan into practice.
However, every event, no matter how great or small, has a financial cost. So, for those of you who are planning an event on a tight budget, we've put up this simple guide to help you reduce expenses while still bringing your vision to life.
Plan Ahead
Fail to prepare? Prepare to fail!
Planning ahead is essential for reducing costs and understanding how to get the most out of both your event and your budget! Begin by compiling a list of all the essential aspects of your event and getting an idea of the expenses. From food to decorations and invitations, there's a lot to think about! It's advisable to overestimate costs to avoid unpleasant surprises, and it's always worth shopping around for better deals on everything from catering solutions to venues and goodie bags. It can be easy to get carried away with adding more and more things to your event so start with the essentials and then anything left over can be put towards extras!
Communicate
It's always worthwhile to reach out to people in your community or industry, especially those you have established great relationships with. Can they contribute to your event with freebies? This is incredibly beneficial for local or charity events, as businesses are typically more eager to come together to support their community! For those who can afford it, smaller businesses are often happy to supply some goods in exchange for exposure at your event so it's worth asking. While it is worthwhile to ask around, always be courteous and ensure that there is something in it for the businesses you are seeking support from, they are more likely to say yes this way!
Decor
When it comes to decorations, often less is more! Which works great for those with a limited budget. Depending on the time of event you're hosting or the size of your venue, sometimes corners can be cut to achieve the look your after at a lower cost! Again, establish what you need most and shop around for the best deals! Often renting decorations can be a more affordable solution and you'd be surprised at what you can find in places like charity shops!
Guests
Guests are a huge part of the event! When it comes to cutting costs on this element it may be worth determining just how many guests can you afford to have. This will influence the size of the venue you will require, the number of heads to feed, the catering crew required and so much more! Depending on the type of event you're hosting, often emails and social media can be a free and time saving way of spreading the word! In the case of weddings, it may be worth keeping more elaborate invitations for those invited to the entire day of celebrations and sending more simple invitations to those only attending the reception – there are ways around anything! If you're planning a more intimate gathering of friends or family, it's worth asking your loved ones what they might be able to contribute. People are often happy to help if you ask politely, whether it's borrowing glasses and tableware or everyone bringing a dish to the buffet!
Staff
We couldn't write a blog about event planning without acknowledging the value of staff! An amazing team of staff can really take your event from ordinary to extraordinary by taking care of guests and offering exceptional service at your event. So it's really a factor worth investing some of your budget into! Whether you're looking for dependable and enthusiastic brand ambassadors to help promote your product, a team of experienced hospitality professionals to serve food and help your evening run smoothly, or anything in between, we've got a team of dedicated experts ready and waiting! Not sure how many staff your event will require? Check out our previous blog post, which helps you decide on how many staff are required for your event.
However you choose to cut costs at your event, remember people and atmosphere are often the most influential elements on how successful your event will be! If you're looking for reliable staffing solutions for your event or you're a business seeking staff to support your own team, please contact us through our website to find out more about how we can assist.
ESS 🏴󠁧󠁢󠁳󠁣󠁴󠁿