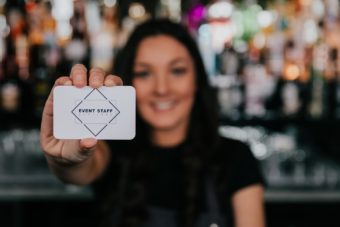 Who Are Event Staff Scotland?
June 8th 2020
Welcome to Event Staff Scotland!
Want to know a little bit about who we are and what we do? You're in the right place!
We are an Events Staffing Agency who specialise in the provision of staff for all types of events.
The best way to think of us is the fastest way to find Scotland's most experienced promotional, entertainment and hospitality experts, all in one place. From weddings to corporate events, brand demonstrations to mystery shopping, we do it all, and we treat each assignment as though it were for our own event or businesses activity. At Event Staff Scotland we love people, we love events, and we absolutely love the opportunity to bring the two together!
What is different about us to other agencies?
We're glad you asked! At Event Staff Scotland we are team! We have built up a huge portfolio of skilled workers over the years whom we know and work with personally. We send teams to your event or activity with full confidence in their abilities and skills, and most importantly, their suitability for a job.
We value and put full effort into every single job, no matter how big or small, and our management team are always available and on call during your assignment. To us, this is serious. We believe perfection exists if you're willing to try hard enough and that is a huge part of our ethos. We are extremely proud of our team and our services, and we know that the services they and we provide, are second to none.
There are event staff, and there are Event Staff Scotland.
Want to know more? Check out the rest of our website or read our other blog posts to get to know a little more about our founders!
Thanks for reading,
Team ESS.