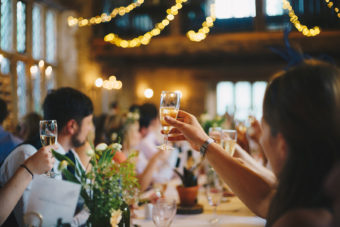 Make Your Event Memorable
June 14th 2022
At ESS we work at hundreds of events every year, big and small! During that time we've learned exactly what makes an event memorable. We know when you take the time to plan and organise an event you want it to be special, so we've rounded up some of our key tips to help you do just that and really wow your guests!
Theme
Whether it's simply coordinating all of your event decor, setting a colour scheme or a full-fledged theme, this is a great way of making your event unique! Visual elements such as invitations, marketing, dress code, choice of catering, and entertainment can all help in bringing your event concept to life. By pushing the theme in all of these aspects you can really enhance every guest's experience and create a lasting impression!
Entertainment
Choosing the entertainment for your event can really make or break the occasion! It's important to make sure your entertainment choice is relevant to the theme and the audience. You can go further than just music with this! Think dancers, comedians, magicians, face painters, balloon artists – the options are endless! 
Catering
Never underestimate the power of great catering! Events are all about hospitality so it's about more than solely providing the food. You can really impress your guests by making them feel welcomed and taken care of all night with a great hospitality team and taking the time to select a great menu beforehand. Remember to factor in any dietary requirements or allergies to ensure every attendee can have a great experience!
"Wow" factor
By adding an element of "wow" to your event you can make it stand out against other occasions your guests will attend. Again, it should be relevant to any specified theme and your audience. However, this could be anything from the venue itself to a special guest, fireworks or goodie bags. The list is endless, so think outside the box!
After the Event
Your event isn't over until everyone stops talking about it! If you really want to make a lasting impression on your guests ensure you send follow-up communications. This could be a short and sweet thank you for attending your event or opportunities for your attendees to provide meaningful feedback! For some events, this may be a prime opportunity to secure further sales or partnerships whilst the event is still fresh in their minds.
The list is endless of how you can make your event really stand out in the minds of your attendees, so get creative! By going that extra mile in the small details or really going all out with the "wow factor", you can make sure your event is remembered and spoken about for all the right reasons!
If you're looking for reliable, experienced staff to support with any element of your event from sourcing skilled mixologists to amazing entertainers or stewards, simply submit an enquiry through our website and see what we can do for you!
ESS 🏴󠁧󠁢󠁳󠁣󠁴󠁿