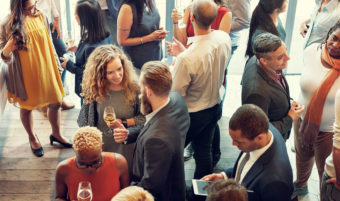 How To Plan Your Dream Event
May 3rd 2022
Ever wondered how to plan your dream event but not known where to begin? You've come to the right place!
At Event Staff Scotland we've been a part of so many different events since our launch in 2020. Whilst we can't provide you with an exhaustive list of everything you'll need to consider, we know the key things every organiser should cover in order to bring their dream event to life. From coming up with the initial theme of your event to sourcing the best food and drink, this blog post has you covered!
Get Organised
Before you get to the fun part of drafting all of the details such as colour schemes or seating arrangements… it's important to make a clear list of everything you'll need for your event. So grab a notebook to draft all of your event details in or create a Google Drive document on your laptop to keep everything together! It's best to establish a checklist of what needs covered and refer to this throughout the planning process. This might include the date, venue, budget, travel arrangements, entertainment, hospitality… The list will all be dependent on the type of event your hosting and your end goal!
Date and Venue
Do you have a clear idea of when and where you want to host your event? It's helpful to look ahead to ensure your chosen date doesn't clash with any other events. These elements should be established early in the planning process so that you can you find somewhere appropriate for your budget and the scale of your event. It's important your venue is accessible for your attendees, this is also where travel arrangements may need to be considered.
Seek inspiration
Maybe you have an idea of how you want your event to be but need inspiration before you can get to planning the details. This is where social media sites such as Pinterest can come in handy! Pinterest can provide inspiration for anything. So start pinning ideas to get a clear idea of how you want your event to look. Do you want a balloon arch? What colour scheme is appropriate? Try creating a moodboard that incorporates all elements of your event and make sure it aligns with your vision and what your event is really trying to achieve.
Guestlist
Who will attend your event? Your attendees should be considered throughout the process so you can tailor elements of the event to their interests and expectations. You may want to consider how you choose to publicise and invite people along to your event at this stage too.
Food and drink
If your event involves food and drink you'll need to plan ahead to ensure it's feasibility. You may need to consider the options available within your budget and their suitability to the style of the event. Are you planning on having a bar, specialised menu or serving canapes? This is where outsourcing catering can relieve a lot of stress!
Entertainment
It's likely there will be some element of entertainment at your event whether its music, performances or pop up stalls. Ensure this element is relevant to your guests and aligns with the goal of your event. Book any entertainment services as in advance as you can to save any last minute complications!
Staff…
Nearly every event needs a reliable team of staff to make it run smoothly, that's where we come in! Whether you're seeking licensed bar staff, waiting staff, entertainment acts or brand ambassadors – whatever your event requires we can provide a solution for! Just send us a message or submit an enquiry to find out more about how we can help.
Taking the time to plan ahead will relieve a lot of stress and make your event more likely to succeed. Your event is not over until everyone stops talking about it, so make it worth talking about!
Thanks for reading, Team ESS 🏴󠁧󠁢󠁳󠁣󠁴󠁿