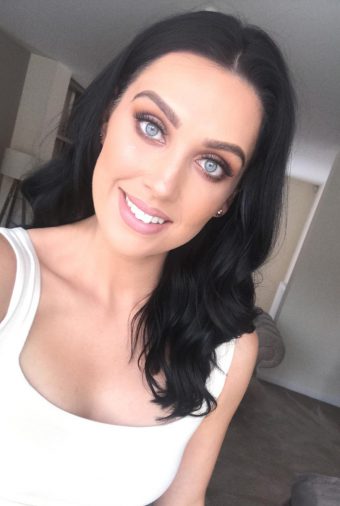 Meet the Founders: Jayd
June 8th 2020
Hi there,
I'm Jayd, and I'm one of the co-founders here at Event Staff Scotland. I'm 31, and I'm a Geordie who has made her home in Scotland!
What is there to know about me? Well, I guess the most important thing to know about me is that I am totally passionate with every fibre of my being and in absolutely everything that I do. That is something that has been instilled in me from a young age, and I believe it came from my early involvement in the hospitality industry and in all things 'people.' Let me tell you some more…
I have deep roots within the hospitality and entertainment industry, originating from my Dad and Step Mum owning several businesses within those industries in and around Aberdeenshire and therefore growing up around them.
I was always involved in their endeavours, and it became a way of life. Over the years they owned a variety of businesses from a hospitality training college, to a soft-play business, a fish and chip van and a small country hotel just inside of Aberdeenshire.
I worked in all of those businesses in some capacity and my favourite memory is getting up early on a Sunday morning to drive to the National Trust's Haddo House Estate to set up our bouncy castles and soft play areas in anticipation of the crowds descending. I would help set up, take money from waiting parents, monitor the 'kids' entrance (I was about 11 myself at the time) and help with the clean down and packing up at the end of a busy day!
That involvement taught me so many things, from the importance of always turning up to deliver (early of course), to being aware that hard work was the key to success, to understanding the importance of ALWAYS being available and accessible to your clients no matter how big your business got. I learned that your customers all have different needs and different things are important to different people. I also learned that if you always go above and beyond expectations, you're remembered.
As I grew older I worked in retail and then re-entered the hospitality industry in the form of a 'shot girl' in bars and clubs in Newcastle whilst at University studying law. I lived and breathed this job. It was me through and through. It involved selling drinks to customers and was entirely commission based. I thrived on using my people skills and personality to generate sales and as a result, my income. This income was dictated entirely by the effort you were willing to put in, and the job demanded you showed up, ready to work give it your all, every shift! I didn't know it at the time, but this job would go on to shape the rest of my life.
At the age of 22 I was then drawn back to Aberdeen and through the recommendation of my Dad, I set up a company which provided staff to bars and clubs to upsell their products, to their customers, similar to what I did in Newcastle. The business took off, and grew nationally, and 9 years on, I can proudly say is the market leader within Scotland.
To me, the hospitality industry feels like, and will always be 'home.'
Thanks for reading, and I hope to see you soon!
Jayd xox