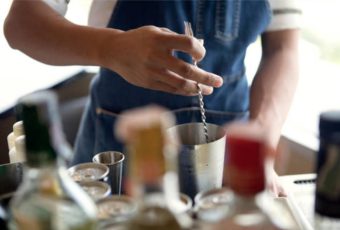 5 Common Misconceptions About Staffing Agencies
August 29th 2022
At Event Staff Scotland we've provided staffing solutions for a wide variety of clients since we launched. Whilst we are proud of the consistently high quality of service we provide for each and every client, we often find they are pleasantly surprised at just how good our services are. So, we thought we'd address some common misconceptions there often are surrounding staffing agencies to clear up any confusion, and help provide you with the utmost confidence in our experience and capabilities!
Misconception #1: I need to hire months in advance
Like most businesses, we recommend giving our team as much notice as possible when looking to use our services, as this means we can ensure we assign the most suited staff members to the job and can fulfil any and every requirement. Though one of the things we really pride ourselves in is just how quickly our management team can pull together a team of staff suited to any event on very short notice! So whether you're looking to enquire about our services for an event several months in advance, or you're seeking reliable individuals to support your existing team at short notice – we can almost always help!
Misconception #2: Worries around staff capabilities
In the case of ESS, this absolutely not something any of our clients have or will ever have to worry about! Our team are some of the most experienced, dedicated, and reliable individuals in the industry. Many of our clients are well-established Scottish businesses with whom we have built strong partnerships by regularly providing staff to support their in-house teams!
Our work opportunities are diverse, and our management team and employee benefits are among the best in the industry, so it's no surprise that we attract such a large volume of applicants to join our team! Though our vetting and sign-up procedures ensure that we only hire and assign to jobs team members who are suited to the work we take on and the quality of service which we provide.
Misconception #3: Hiring staffing agencies cost more than hiring yourself
Cost can be one of the biggest concerns we hear when taking on new clients as let's face it, cost and affordability are at the front of everyone's minds in the current climate. Working with an experienced and knowledgeable staffing agency, on the other hand, can help you lower your overall expenses as it allows you to use extra staff as, when, and how you need them. As opposed to having to commit to contracted hours, holiday pay, pensions, etc. We can help to advise on how many staff you need for just about any service, and we'll do our best to ensure you won't overspend unnecessarily.
Our team is composed of individuals who are knowledgeable, confident, and capable of hitting the ground running, so you can be confident that even hiring a few of our staff will have a significant positive impact on your event, allowing it to run smoothly. This saves you time and money on the recruitment process, and means you have a pool of able-bodied individuals ready and waiting, at your disposal!
Misconception #4: Staff may not blend into my existing team
As previously mentioned, we have a regular clientele of well-known Scottish businesses who regularly recruit our team members for jobs, due to the reliability and high level of service we provide!
Our crew is highly accustomed to this type of work and is exceptional at integrating themselves into new teams and learning on the job where necessary, whether it is to cover sickness or to help in-house personnel for large-scale events. All Event Staff Scotland employees are experienced, adaptable, and friendly, and our management team only assign individuals to tasks that are a good fit for their skills and expertise, so you never have to worry!
Misconception #5: Agencies can be difficult to get a hold of!
It couldn't be easier to contact the team at ESS! We offer various options for enquiring about our services – whether you'd prefer to call, email, message, or submit an enquiry through our website, we can accommodate any of these! Simply visit our website or Instagram to enquire or reach out to us at enquiry@eventstaffscotland.co.uk
You can find further information about us, what we're up to and tips and tricks for hosting your own event through our social channels listed below!