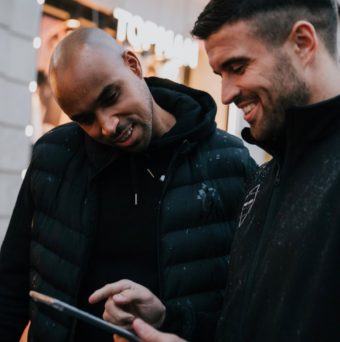 Using Agency Staff: Why It's No Longer A Taboo Subject
November 28th 2022
At Event Staff Scotland, we work with a diverse range of clients from national operators to smaller local businesses, within a variety of industries across Scotland.
Despite the range of clients we work with, one thing they all have in common is their agreement on just how good our services are.
We have over 11 years of hospitality expertise and staff at the ready for just almost any need! So whilst many of our clients are very well-known businesses across the country, you'd never know as our staff are amazing at integrating into existing teams and hitting the ground running on any job.
We're Scotland's Best Staffing Agency, and whilst we can't speak for all agencies, we've pulled together this post to help break the taboo and shed some light on how hiring a staffing agency can hugely benefit your business!
Cover as and when you need it
One of the greatest benefits of working with a staffing agency is having a pool of experienced and reliable professionals, ready at your disposal! Whether you're a business seeking last-minute cover, support for your existing team, or require a complete team of staff for your private event, we've got the right people for the job!
We often work with established businesses during their peak days, times, and events. Meaning they can easily take on more work than they could without additional team members!
Reliability
Prior to joining the Event Staff Scotland team, every individual is thoroughly vetted and trained so we always offer highly skilled, trained event professionals to our clients. Our amazing management team are also great at briefing staff on any important details and communicating with them directly ahead of shifts, to ensure all team members are checked in and ready to get to work!
Our staff are the best in business and super friendly, with no problem getting stuck into the job, so you (and your existing team) really never have to worry.
Reduced Expenses
Working with a staffing agency can save your business time and money by eliminating the time-consuming hiring procedures for temporary staff. Hiring staff as and when you need them, also means there's no commitment to contracted hours, holiday pay, or pensions!
There's no need for costly advertising, lengthy recruitment processes, or time and money spent on training – simply let us know what you need and we'll provide the best people for the job!
Reduced Responsibilities
Wouldn't it be amazing to be able to hire staff without the complications of contracts, licensing, or training?
Fortunately, our team are experts at what they do, so you'll never need to spend valuable time on training. Our staff are all fully licensed and experts in responsible and professional service, so they know how to come in and do their job as and when needed. We take care of all the legal bits too, so you'll never need to worry about insurance or contracts as we've got it covered!
Many of our clients work with us on a regular basis due to the quality and convenience of our services and we've built an amazing reputation for ourselves across the hospitality industry in particular. Our team of over 1000 professionals are available to hire for anything from trade shows to weddings, launch parties or even receptionist duties. There really isn't much we can't do!
Still unsure? Simply email us at enquiry@eventstaffscotland.co.uk and our amazing management team will be able to get back to you with any queries!
Event Staff Scotland 🏴󠁧󠁢󠁳󠁣󠁴󠁿