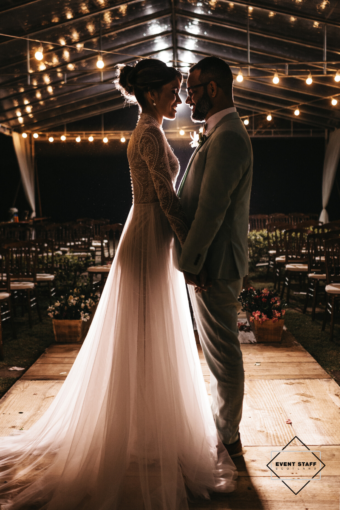 Are You a Covid bride?
July 21st 2020
Tips for Getting your Wedding Back on Track

What a wonderful time of year. It's the height of wedding season!
The best time of year for wedding suppliers, planners and engaged couples alike. There's only one thing missing this year though: weddings!
2020 will go down in history for many things because of the horrific Coronavirus pandemic, and the wedding industry is one of them! Social distancing and lockdown put paid to any weddings going ahead around the world from the beginning of March and only now are we seeing any hope of starting them up again.
Engaged couples all over have had to make the terrible decision to either cancel or postpone what should be the happiest day of their lives. Because of this, wedding and entertainment venues and suppliers have had to lose out on valuable income and business, some even having to close altogether.
As a couple, whether you have had to postpone or cancel altogether, it will have been an awful decision to make. We know it's a stressful time for you and so we want to make the rest of your situation easier.
Legalities
The most important thing you need to consider right now is the contracts you have both with your wedding venue, and your wedding suppliers.
This includes wedding planners, photographers, videographers, florists, caterers, entertainment, etc. Any company or person that is professionally involved in your wedding. You must check if you are covered in these circumstances and if you are not covered, where you stand.
Because of the nature of the situation, a lot of these businesses will try to be as accommodating as possible, but for some, it's just not feasible. Check where you stand for both postponing and cancelling and consider which is in your best interests.
Re-Booking Your Venue
As we said above, most venues will try to be as accommodating as possible in terms of postponing bookings.
In the beginning and peak stages of lockdown, couples like yourself will have been encouraged to postpone rather than cancel your bookings, to try and keep these businesses afloat. Obviously, the postponement option means that you should have been able to rebook your wedding for a later date.
This is great but do get in quickly, there are other couples who will be clamouring to get dates also, some that have postponed, like you and others that are booking brand new weddings.
Alternative Dates
A couple of ways to get the ideal date is to book a weekday or book for a late-year wedding, as in October/November.
We realise, none of these options are perfect, but they might just ensure you get a version of the wedding you want. Booking on a weekday may not be ideal, as some of your guests may not be able to take that time off work. However, this makes it less likely for other couples to want a weekday.
Booking in late autumn can also be less desirable, on the plus side, this will be at the end of wedding season, which may end up being a lot cheaper for you than a summer or spring wedding so that's a win!
Suppliers and Entertainment
Like with your venue, these need to be booked or rebooked as soon as you possibly can.
Again, with dates later in the year, things could prove cheaper for you, but many couples may have the same idea. Get booked in with them as soon as you possibly can as now the rules have relaxed; they will be filling up pretty fast!
Be Proactive
If you already have some alternative dates in mind from the very beginning, why not try and get ahead of the game?
Send a round-robin email to all those professionally involved with your wedding and suggest these dates. You may be able to get rebooked and back on to planning again in no time!
Unlockdown Lifestyle
Now we are going to get a bit personal. Only a bit though.
Having been stuck in lockdown for five months has not done much for our health and fitness. We have all given in to a bit of extra comfort food and a few more bevvies than usual, right?
Gyms and pools have been closed and outdoor exercise has been limited so we've been resorting to a more Netflix and chill lifestyle. That's all totally understandable but now you're looking to pick up where you left off with planning your dream wedding, you are going to want to start looking your absolute best again, are we right?
That means looking after yourself more, both mentally and physically. Now we can go out more, why not take up some light jogging? Swap that afternoon on the sofa for a bit of yoga or Pilates. Start eating and drinking more healthily and you will soon be glowing again ready for your big day!